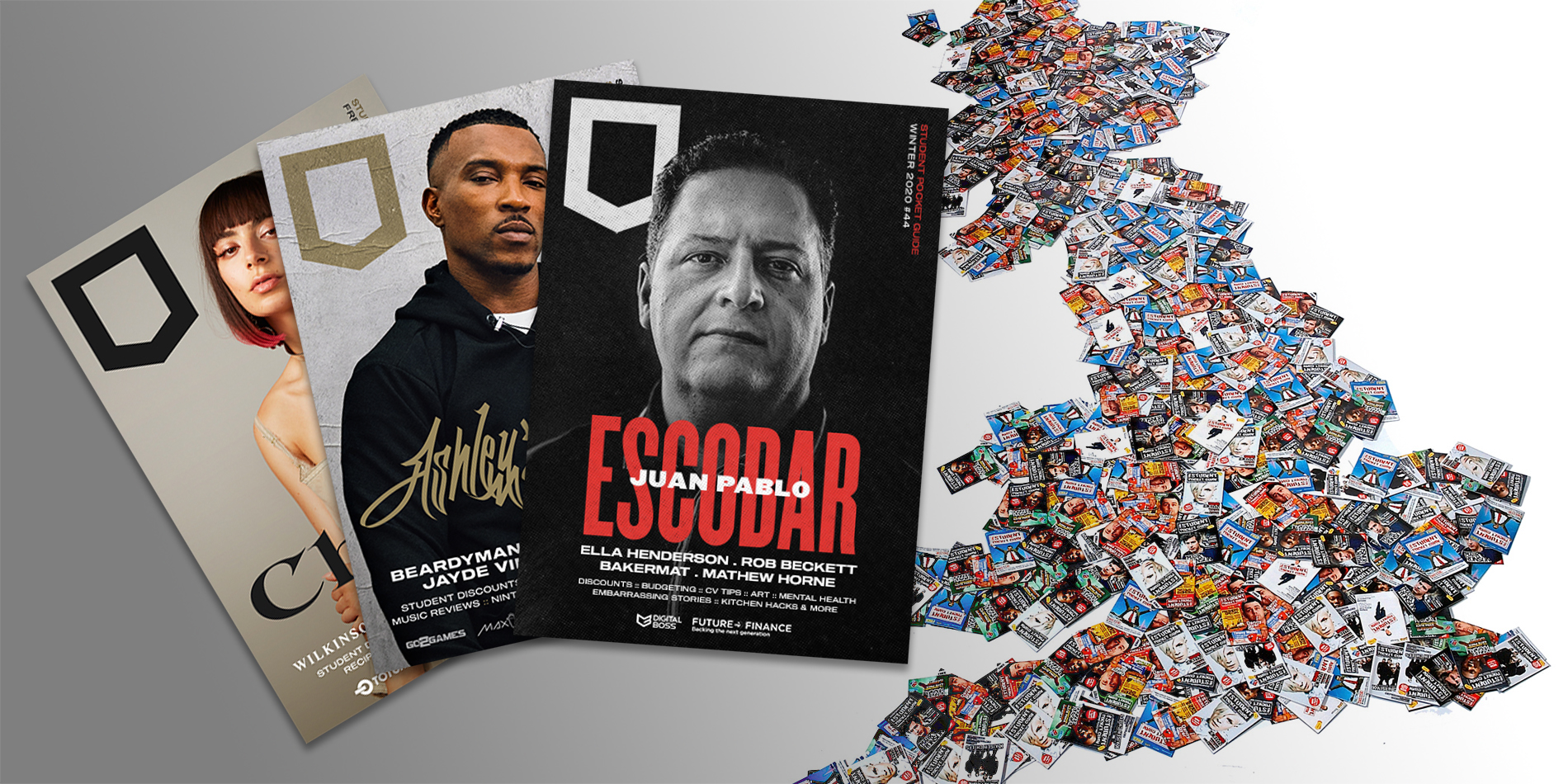 Student advertising is a crucial part of many small, medium and large business marketing strategies, and for good reason – during 2018/19, there were 2.38 million students studying at a Higher Education institute in the UK. This figure doesn't include the 2,068,200 adult government-funded Further Education students studying across 284 colleges in the UK. If your business/product/event appeals to the youth market then student advertising should be a part of your marketing plan.
Here at Student Pocket Guide we offer student advertising opportunities to national and local businesses through our regionally tailored digital publications. National businesses can cherry-pick their key regional locations, run a locally tailored or national blanket advert, whilst independent businesses can simply promote their business to students in one region. Student advertising has never been easier.
Published at the beginning of each term out digital publication offers students locally tailored discounts, national offers from the big brands, helpful tips and advice, free-to-enter competitions and interviews with globally recognised celebrities. To date we have interviewed some massive names including Ed Sheeran, Calvin Harris, Sir Richard Branson, KSI, Craig David and Meghan Trainor to name a few. Professionally designed and reaching students nationally, our exclusive, vibrant, interesting and informative content is jam packed into our optimised and responsive digital publication.
Helping students is our main priority by providing them with money-saving, beneficial and entertaining content. We love what we do, and we think it shows.
If you would like to advertise discuss professional student advertising opportunities, please get in touch.
Keyword: Student Advertising